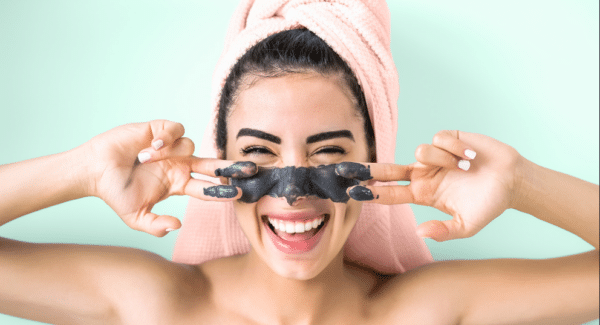 If you're looking for a way to give your skin a deep clean, but don't want the harsh chemicals found in most store-bought masks, try using charcoal.  It's been used as an ancient beauty treatment for years, and it still has just as many benefits today!  It can reduce acne, eliminate toxins, and even improve your skin's elasticity.  Sometimes just feeling refreshed via your skin can do a lot for self-care and some good old TLC.
My favorite charcoal mask recipe
Ingredients:
1 teaspoon activated charcoal powder
1 teaspoon bentonite clay
1 teaspoon water (or as much as needed to make a paste)
Options:
1 drop of your essential oil (tea tree, lavender, thyme, rosemary, and bergamot are good options)
Add honey
Directions:
Mix all of the ingredients to form a paste.  Apply to your face – avoid getting it near your eyes.  After 20 minutes, wash it off.  Then, apply your favorite face oil or moisturizer.  I recommend doing this in the evening before bed, as your face will be red for a little while afterward.
I suggest doing this no more than once a week to prevent drying out your skin.
Enjoy!